Keep your chickens safe in their coops with our range of automatic pop-hole openers and doors.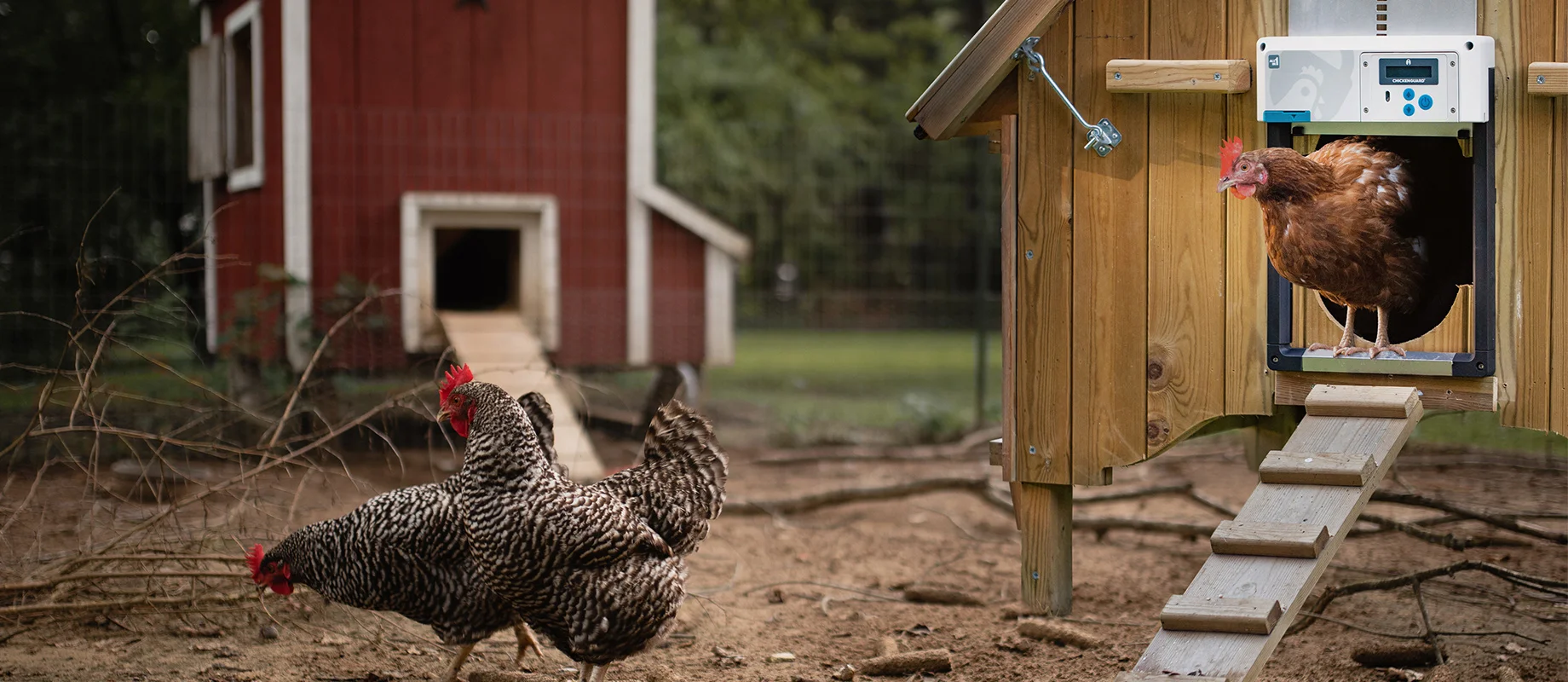 Our newest and most feature-packed automatic pop hole opener and built-in door. We've thought of everything, from an anti-scratch durable threshold to a removable control panel. Install and use in minutes.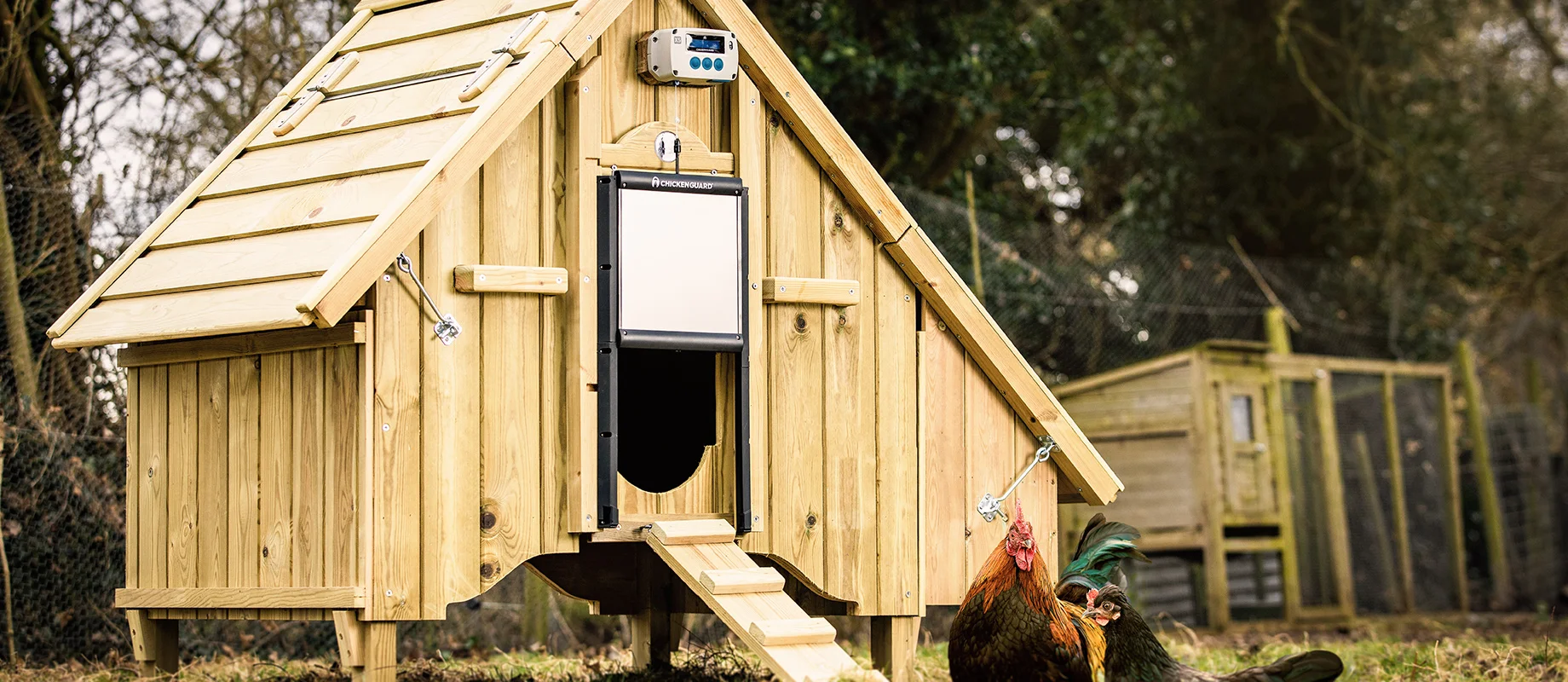 ChickenGuard Pro provides automatic open and close features for your chicken pop hole door, whilst the the Self Locking Door is the ultimate deterrent to predators.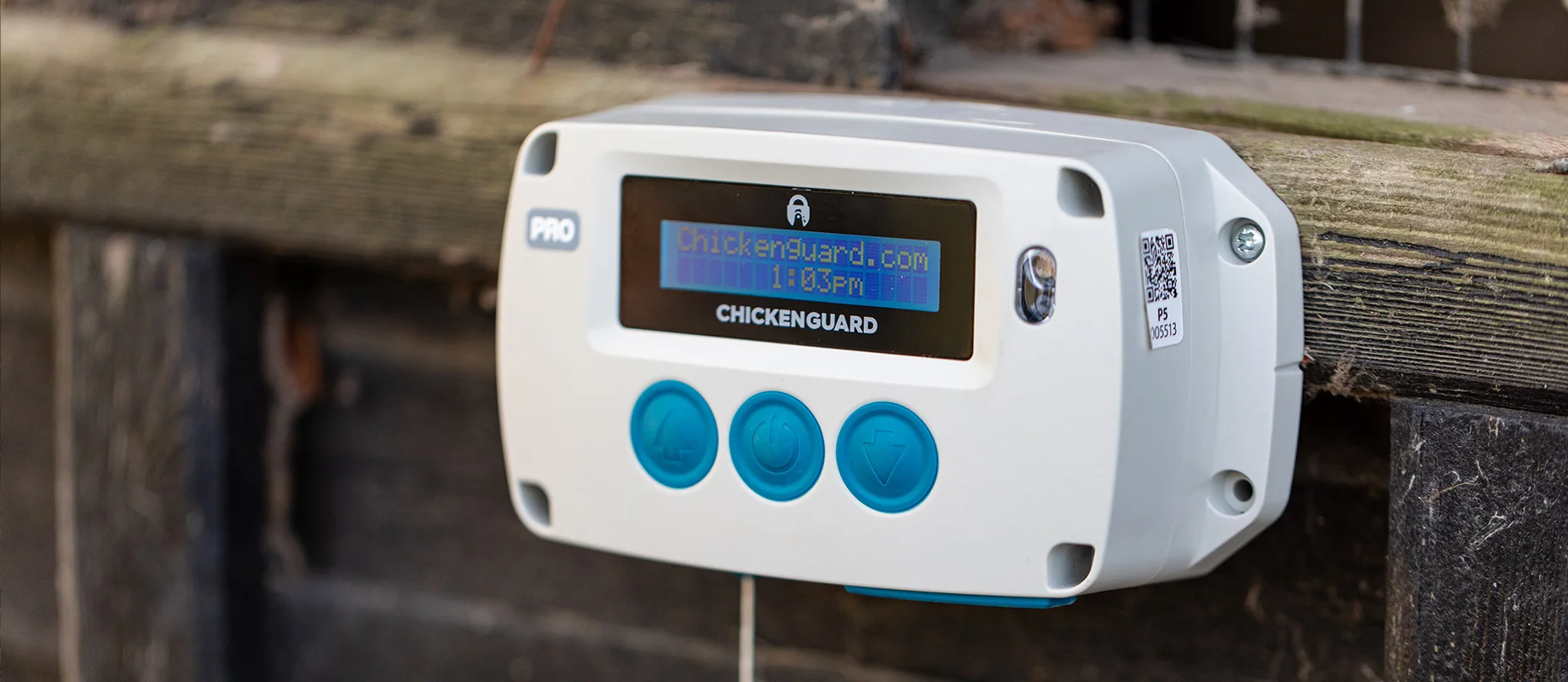 Use alongside your existing coop door or our Self Locking Door to automatically open and close the entrance to your coop – without stepping a foot outdoors.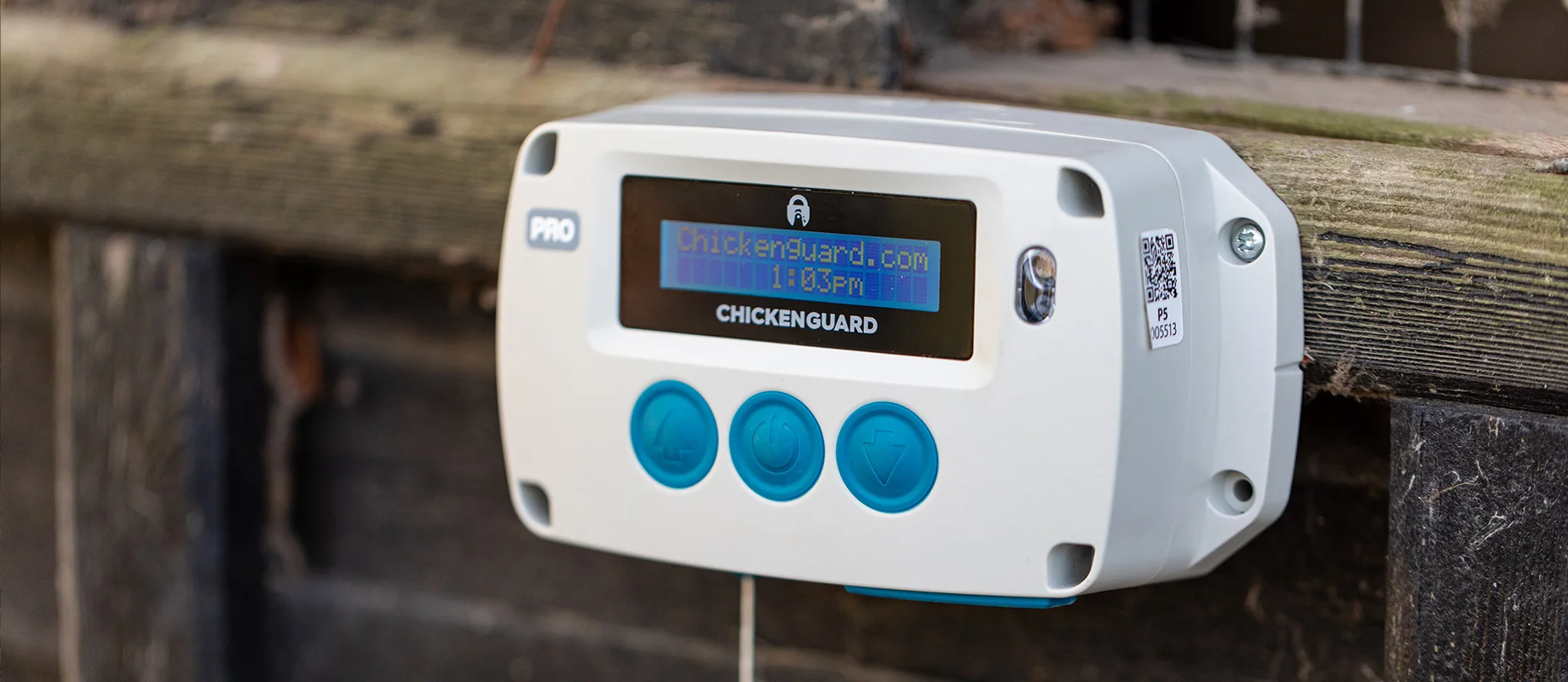 The most reliable and best value door opener on the market, with timed open and closing function and LCD display. Enjoy peace of mind and extra snoozes. Use with your exsisting door or our Self Locking Door.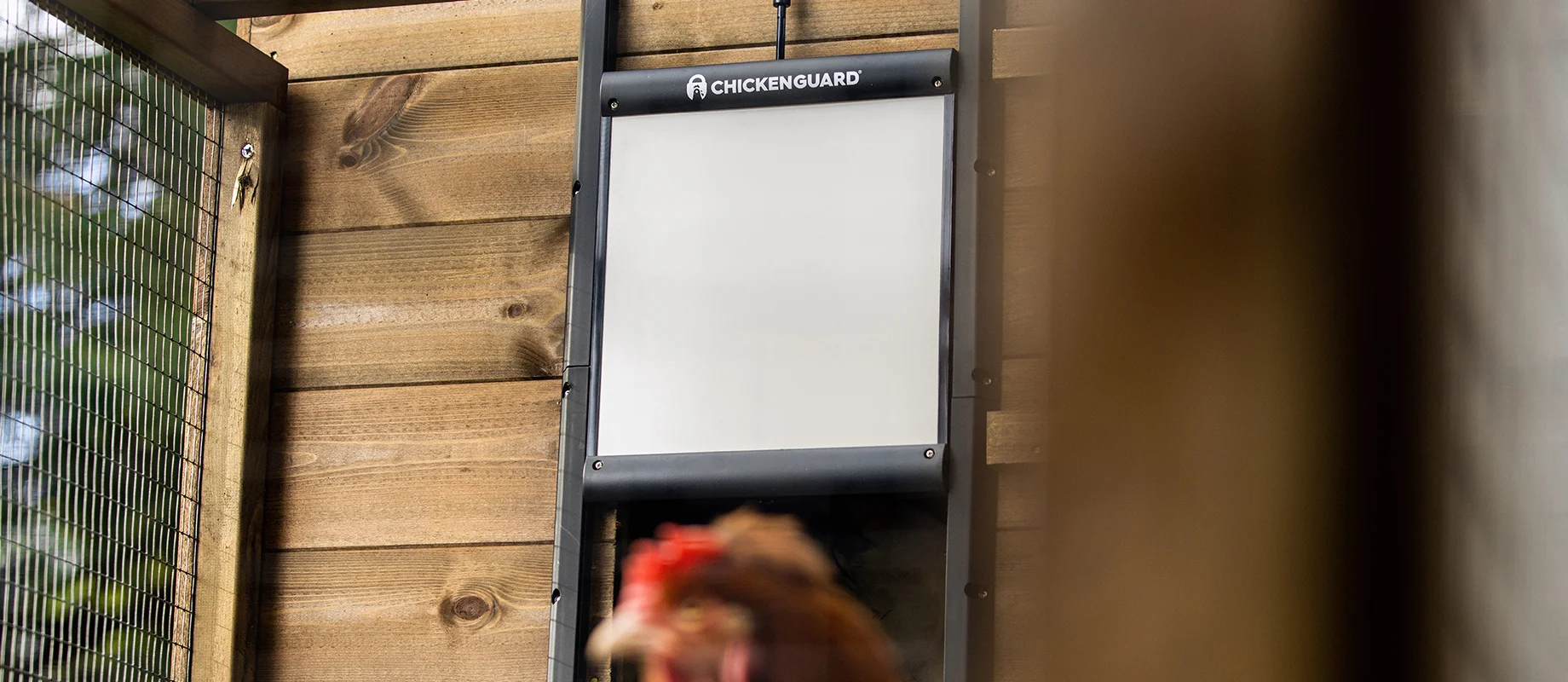 This clever bit of kit will prevent pesky predators from accessing your coop. Compatible with our ChickenGuard units, this door adds an extra layer of security.