Our mission is to give chicken owners peace of mind, by creating high quality, innovative products that protect your flock and allow you to automate your coop door for more time in bed!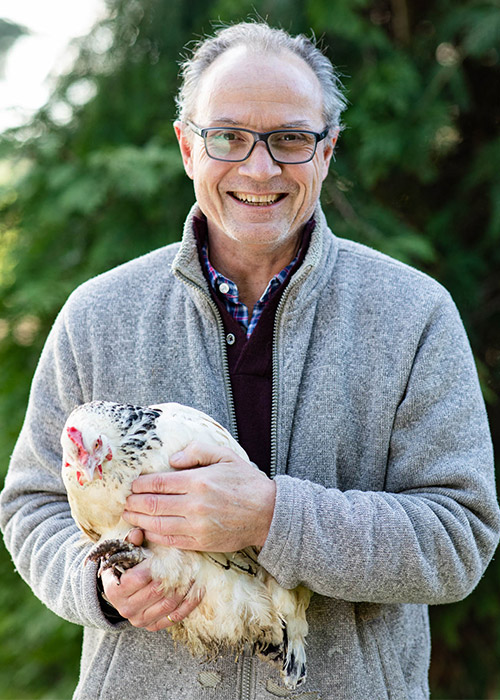 Over a decade ago, I was gifted a flock of chickens by my mother. With no prior experience of hen husbandry, especially the importance of safe bed times, I soon lost a couple of chickens to Mr Fox. Sad but undeterred, I set about designing and inventing a way of keeping my remaining hens safe.
And from my kitchen table, The first ChickenGuard automatic opener was created!
Fast forward ten years and I'm proud to say that ChickenGuard is now an essential part of a chicken-owner's kit and is sold in over 70 countries – we've come a long way from my kitchen table.
Although we continue to develop and design new and innovative products, we believe in old fashioned values too, so each unit is assembled by hand and you can talk to a real person from our in-house Customer Services team.
Walt Disney may have said, "We continue to move forward, opening new doors," but here at ChickenGuard, we make sure they are opened and closed for you, to keep your girls safe and sound. We know how important your chickens are to you, and that's important to us.