It all began with a flock of hens, and ten years later we're the global leaders in coop safety technology.
AUTOMATIC CHICKEN COOP DOOR OPENER
For your feathered friends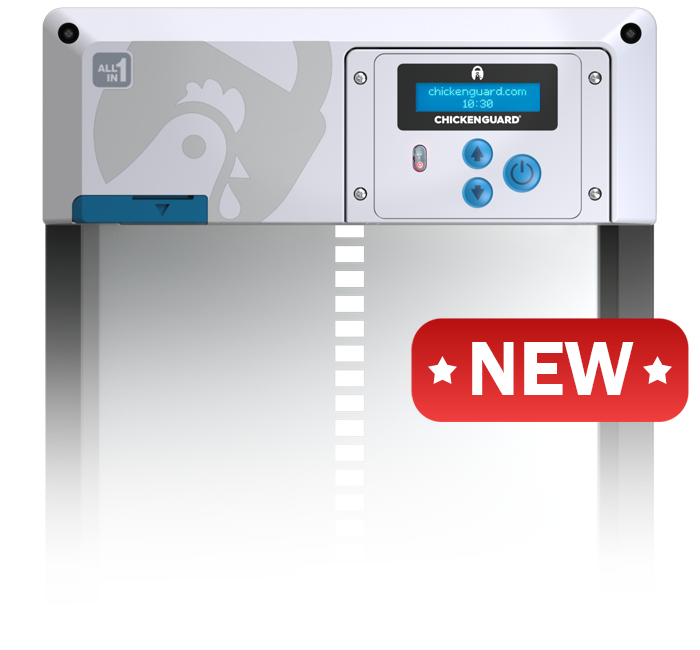 Tired of seeing the crack of dawn? Have a lie in on us.

Predators be gone
Mr Fox will have to go elsewhere as your coop door will be kept firmly shut overnight!

More snoozes - less stress
Set the timer or use light sensor to auto open and shut - meaning more sleep for you.

Reliable against elements
One of the most reliable chicken coop door openers on the market
Selected materials designed for comfort and sustainability
Nullam auctor faucibus ridiculus dignissim sed et auctor sed eget auctor nec sed elit nunc, magna non urna amet ac neque ut quam enim pretium risus gravida ullamcorper adipiscing at ut magna.
See how your shoes are made
Urna, felis enim orci accumsan urna blandit egestas mattis egestas feugiat viverra ornare donec adipiscing semper aliquet integer risus leo volutpat nulla enim ultrices
Our Customers speak for us
"I've had poultry since I was a kid, this thing is a game changer! No more getting out of bed b/c you don't remember if you closed the door while you were there or you just forgot to do it"
"I have had the product a year now, and I'm really pleased. I emailed them because I'd lost my user manual, and they replied really quickly with a helpful answer. Would definitely recommend."
"This is my second chicken guard and it is even better than the first. I couldn't recommend it any more it is fantastic."
4.8 average rating from 1814 reviews
Your problems are our problem - we're on hand to assist you at every turn
Our customer service team are ready and waiting to help with any questions or teething problems you might have all backed by a huge 3 year warranty!