Every little detail has been thought of, from the ability to remove the contral panel to the uber-durable alumininum anti-scratch door threshold. This All In One was build to last.
Every ChickenGuard Automatic Coop Door Opener comes with a 3 year warranty as standard with our support team on hand for any niggles or questions you may have.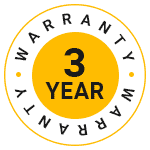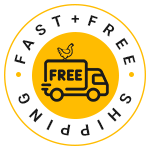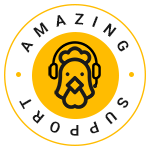 Unique Features That

Set Us Apart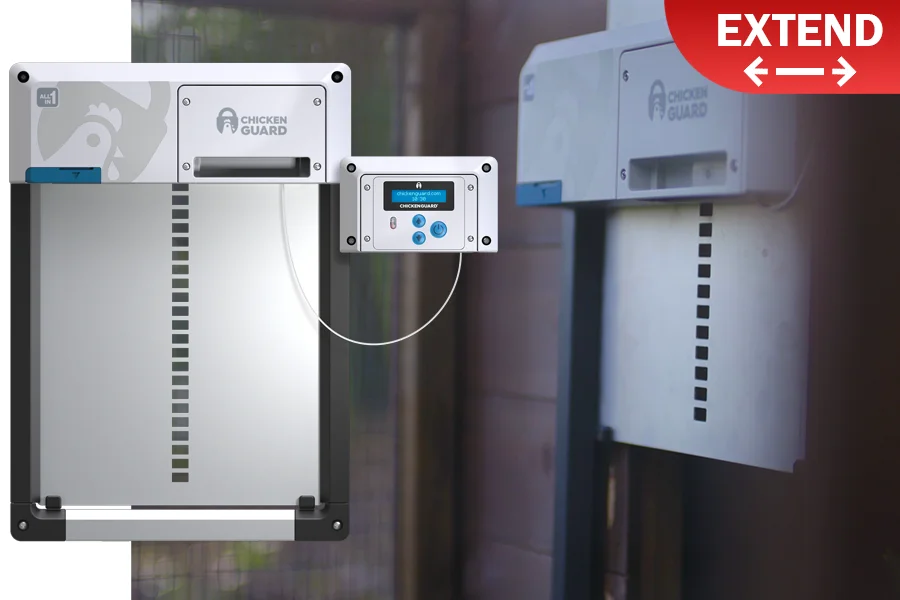 The extension Kit allows you to customize your setup
Fit your ChickenGuard control panel anywhere you like with the easy extension kit – no more crouching down to change settings!
We supply a 2m X wire in the box which is recommended for outdoor setups
Built in auto-stop feature prevents chickens being trapped in the door
Our clever sensor allows chickens to enter and exit the coop without the risk of getting stuck.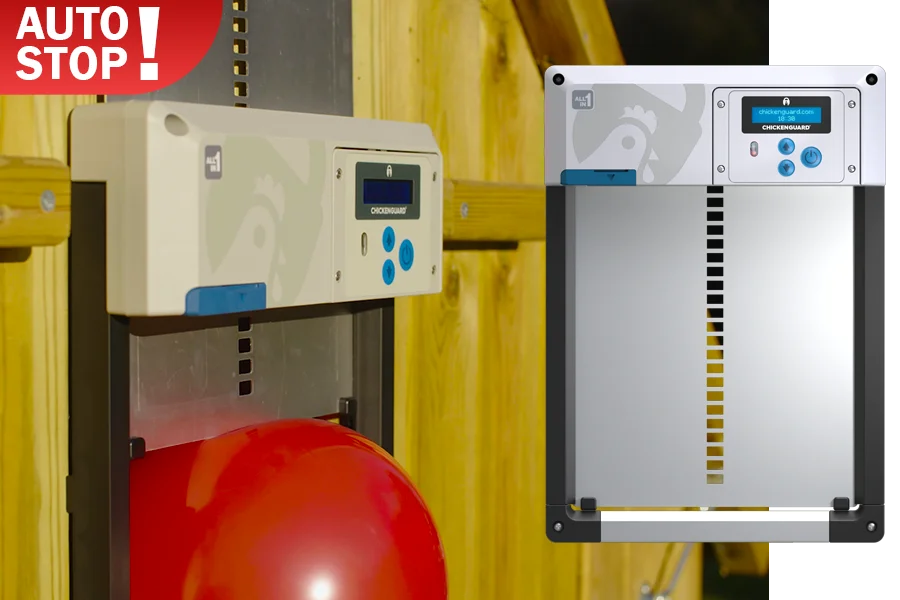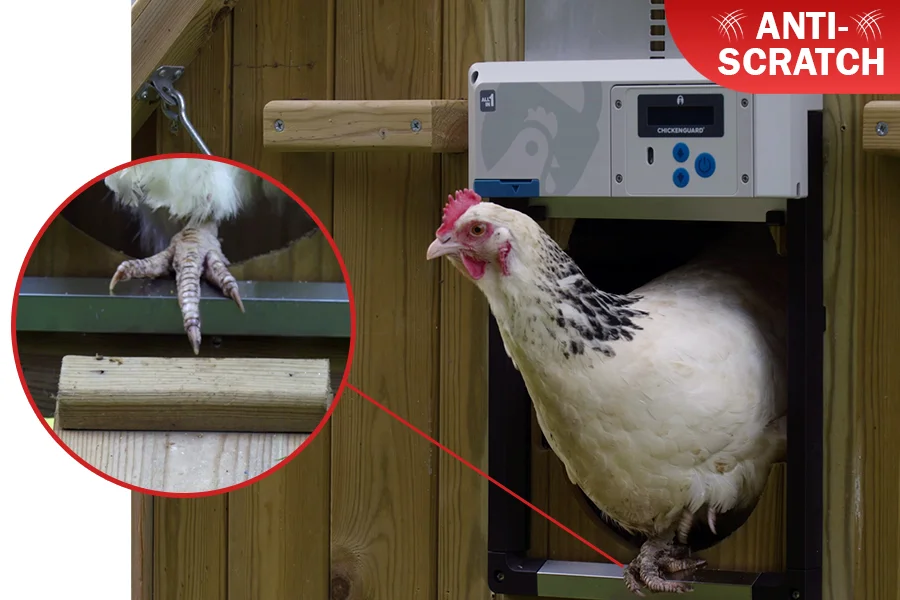 Aluminium anti-scratch door
Stops your flock accidentally damaging and wearing down the door over time. 
Choose your power source*
Choose your power source*
Opens at dawn, closes at dusk
Helps You &

Protects Your Flock
Keeping  Chickens is not simple, especially with predators ready are to pounce. We believe our ChickenGuard's not only improve the safety of your girls but also make your life that little bit easier!

Predators be gone
Mr Fox will have to go elsewhere as your coop door will be kept firmly shut overnight!

More snoozes - less stress
Set the timer or use light sensor to auto open and shut - meaning more sleep for you.

Reliable against elements
One of the most reliable chicken coop door openers on the market
| | | | | |
| --- | --- | --- | --- | --- |
| 3 Year Warranty | | | | |
| Programmable Timer | | | | |
| Weatherproof | | | | |
| 4 Open/Close Options | | | | |
| Light Sensor / DualSafe | | | | |
| Lifts 2KG / 4lbs | | | | |
| Self Locking Door | | | | |
| Auto Stop | | | | |
| Extension Kit/Winter Mode | | | | |