Prevents predator break-ins
So, why choose this self locking door kit to protect your girls?
Every ChickenGuard Automatic Coop Door Opener comes with a 3 year warranty as standard with our support team on hand for any niggles or questions you may have.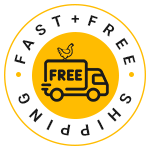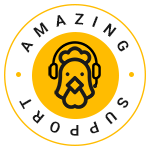 Selected materials designed for comfort and sustainability
Nullam auctor faucibus ridiculus dignissim sed et auctor sed eget auctor nec sed elit nunc, magna non urna amet ac neque ut quam enim pretium risus gravida ullamcorper adipiscing at ut magna.

Predators be gone
Mr Fox will have to go elsewhere as your coop door will be kept firmly shut overnight!

More snoozes - less stress
Set the timer or use light sensor to auto open and shut - meaning more sleep for you.

Reliable against elements
One of the most reliable chicken coop door openers on the market